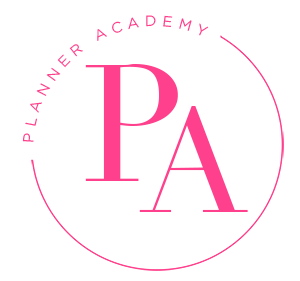 How would you like to…
Build beautiful planners
Monetize your ideas
Create a side-hustle you love
Finally afford that fancy vacation you've been dreaming about
Have the ability to work from wherever
Gain the freedom to make your own hours
Define success on your own terms
Start and grow a business that gives you freedom
Design your dream life
Anything is possible

Have you ever thought
"Hey, I could make one so much better than this." Or maybe you thought….
I really wish they hadn't squeezed the entire week onto one page
Only a shrunk-down version of the Ant-Man could write in lines this tiny
This is no longer fits my lifestyle or helps me to achieve my goals
Why is there a note about exercise everyday but not a H2O intake tracker?
Where is my Notes section?
Why did they ruin it with these bizarrely ugly colors?
Why don't they offer an option to customize the cover & inserts?
Why are the tab dividers so huge?
Hiring a Designer isn't a magic bullet solution:
Exorbitantly Expensive  Would I even make back my initial investment?
Project Delays Ummm, thanks for delivering the final design in February after the year has already passed and planners are on sale for 80% off
Wrong Design The final end product looked nothing like I described – was the designer even listening during our discovery call?
But DIY-ing it all alone came with a whole other set of problems:
Canva, Word, Excel and Powerpoint had so many limitations on layout designs and it was frustrating trying to design on them
Adobe InDesign was really the only solution that would work but every time I opened it, I was so overwhelmed, I wanted to cry
If you're on this page (and look! You ARE) chances are HIGH that like me, you've discovered the same thing…
You're ready to monetize your great ideas, but you're struggling to create the perfect planner
What you've penciled out on paper looks nothing like the luxurious & high-end beautiful layout you know you can build
Or maybe you're the exact opposite of that and all of your hand-drawn Bullet Journals are totally Instagram-worthy and now you're ready to digitize your beautiful designs into a beautiful planner to share with the world
What you need is someone to help you DIY your ideas into something Instagram-worthy
You need someone to show you how to do it Page-by-blank-white-page
Make Your Dreams A Reality – I can help!
Want to finally afford that dream vacation? Done!
Want the ability to work from wherever? Done!
Want the freedom to make your own hours? Done!
And the best part?
You're in charge of your own success – anything is possible once you know how to create + sell your own planners!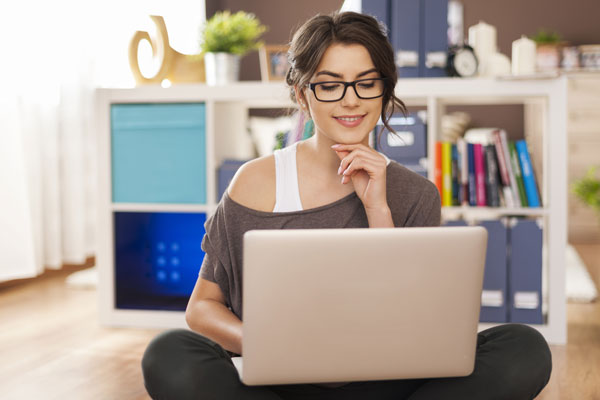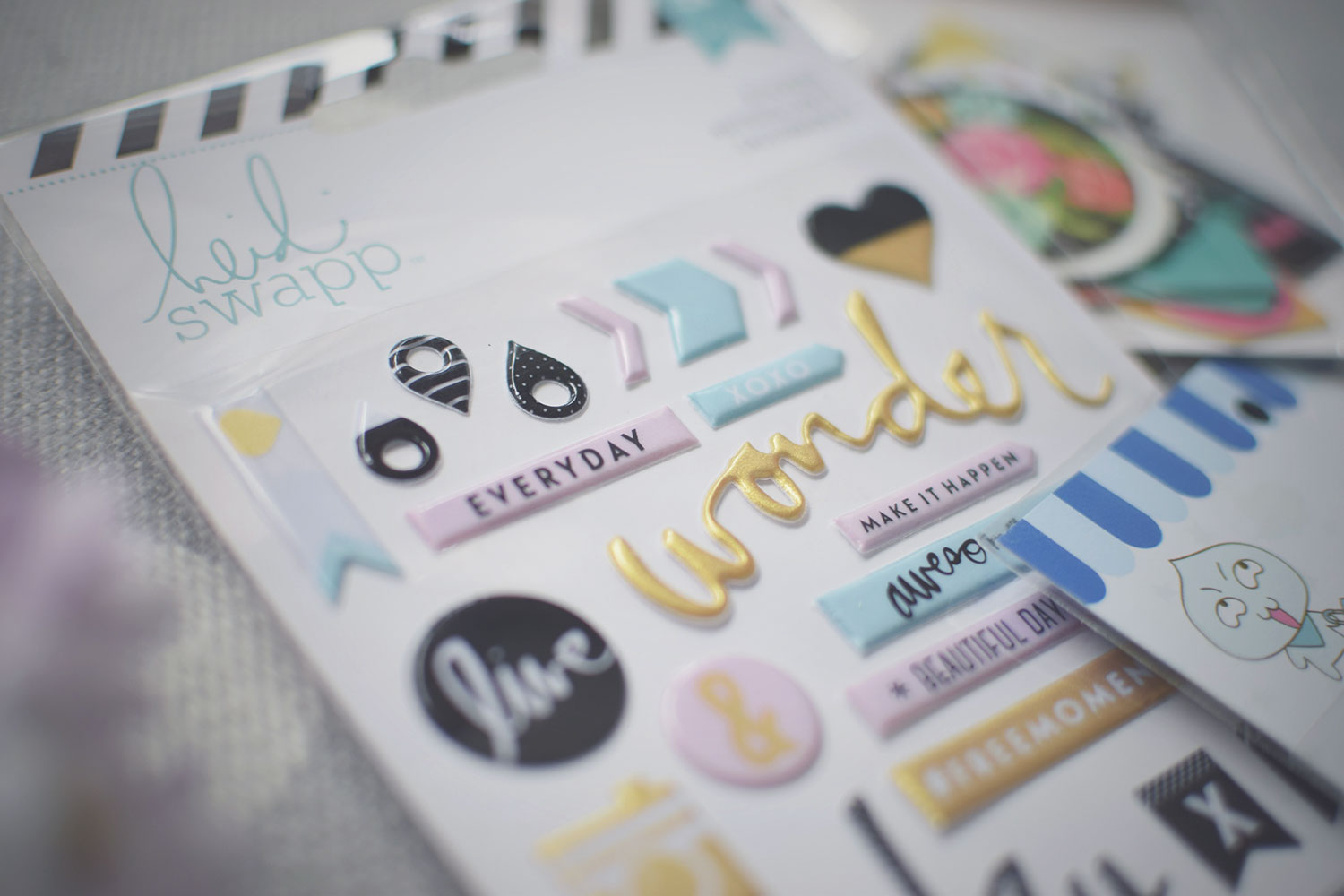 Why You Need To Create & Sell Planners
MAKE YOUR OWN HOURS Because it will buy you freedom to make your own hours.
REMODEL YOUR HOME So you can afford that kitchen remodel you've been wanting: Granite countertops and marble flooring? Go for it!
SHOWCASE YOUR CREATIVITY TO THE WORLD Dream. Create. Live.
SPA DAY Because it will allow you to upgrade your current lifestyle: Hello spa days & maid service!
YOU'RE THE BOSS So you can be in charge of your own future: Didn't get that raise or promotion at the office? Who cares? You get to decide how much your income will be this year.
PASSIVE INCOME So you can make money 24/7! imagine waking up to find out you've made your entire month's rent while you were sleeping?
FOLLOW YOUR PASSION So you can do what you love. You were going to create and dream about planners anyway so why not make some extra $$ while you do!
BE THE #1 BREADWINNER So you can save the day in your household and pay next month's bills: Unexpected HVAC repairs for the home? No problem!

Introducing Planner Academy
What Will This Course Give You:
MORE PROFIT Because money loves beautiful things and so do potential customers (ever paid more to get it in Rose Gold than standard-issue black?)
LESS FRUSTRATION Never stare at a blank page again (I have soo-o many templates to share with you!)
MORE CONFIDENCE Always know exactly what you're doing every time you open up Adobe InDesign (No more fear)
MORE TIME Want a list of pre-approved vendors you can trust, pre-made templates that you simply edit and step-by-step instructions on how to do just about everything? Of course, you do. The word "research" no longer applies to you.
SAVE MONEY Any Decent Designer charges between $200 – $750 / hour but you'll never have to pay a designer again because you are the designer!
MORE SALES A huge part of being a PlannerBoss isn't just creating planners but knowing how to sell them – craft your future in the PlannerBoss Business Plan Template
INSIDER INFO Get my Little Black Book of Approved Vendors + Suppliers
MORE FREEDOM Make your own hours and work from wherever
What's covered in the course?
Walk away from each module with workbooks, templates and done-for-you designs
Module 1
Welcome & Orientation
Module 3
Supplemental Design
Prerequisites + Foundation
We'll layout the tools for success and recap the FREE Planner 101 + InDesign 101 courses that you now have access to. I'll show you how to get the most out of this course. And we'll of course walk you through everything and what to do next.
Takeaway Prerequisite List
InDesign Tutorials
Create all of your core planner pages. Design lessons are broken down by layout type (Annual, Monthly, Weekly, Daily, etc.) and then further within each of those layout sections, they are broken down into even smaller modules. There's a lot here! But these lessons are all quick + straight to the point – short 5-10 minute videos so you can learn at your own pace, when you have time. 
Videos 4 Lectures, 17 Tutorials
5 InDesign Templates: Annual, Monthly, Weekly (2) & Daily
Slides 4 Slide Decks
More InDesign Tutorials
Create all of your add-on pages for your Academic Planner, Business Planner, Fitness Planner, Spirituality Planner, Wedding Planner, Travel Planner, Goal Setting and more. This module is the one that is constantly being updated & added to with new designs and layouts for each of these different Planners With A Purpose. 
Videos 2 Lectures & 3 Tutorials
6 InDesign Templates: Grocery Shopping List, Goal Setting Worksheet, Holidays, Advertisements, Front Cover, Back Cover
Slides 1 Slide Deck
Module 4
Print & Production
Module 5
Sales & Marketing
Module 6
Business Webinar Series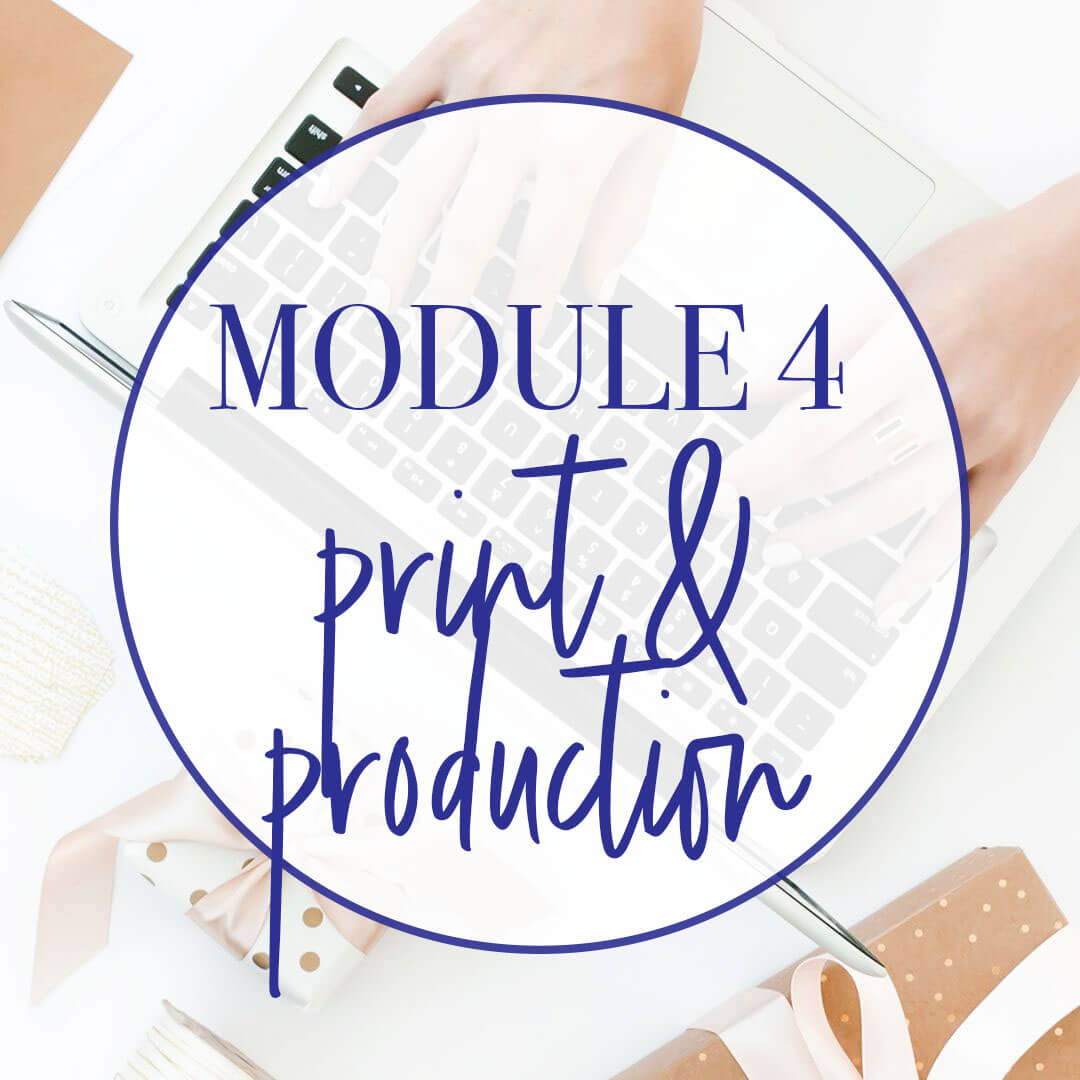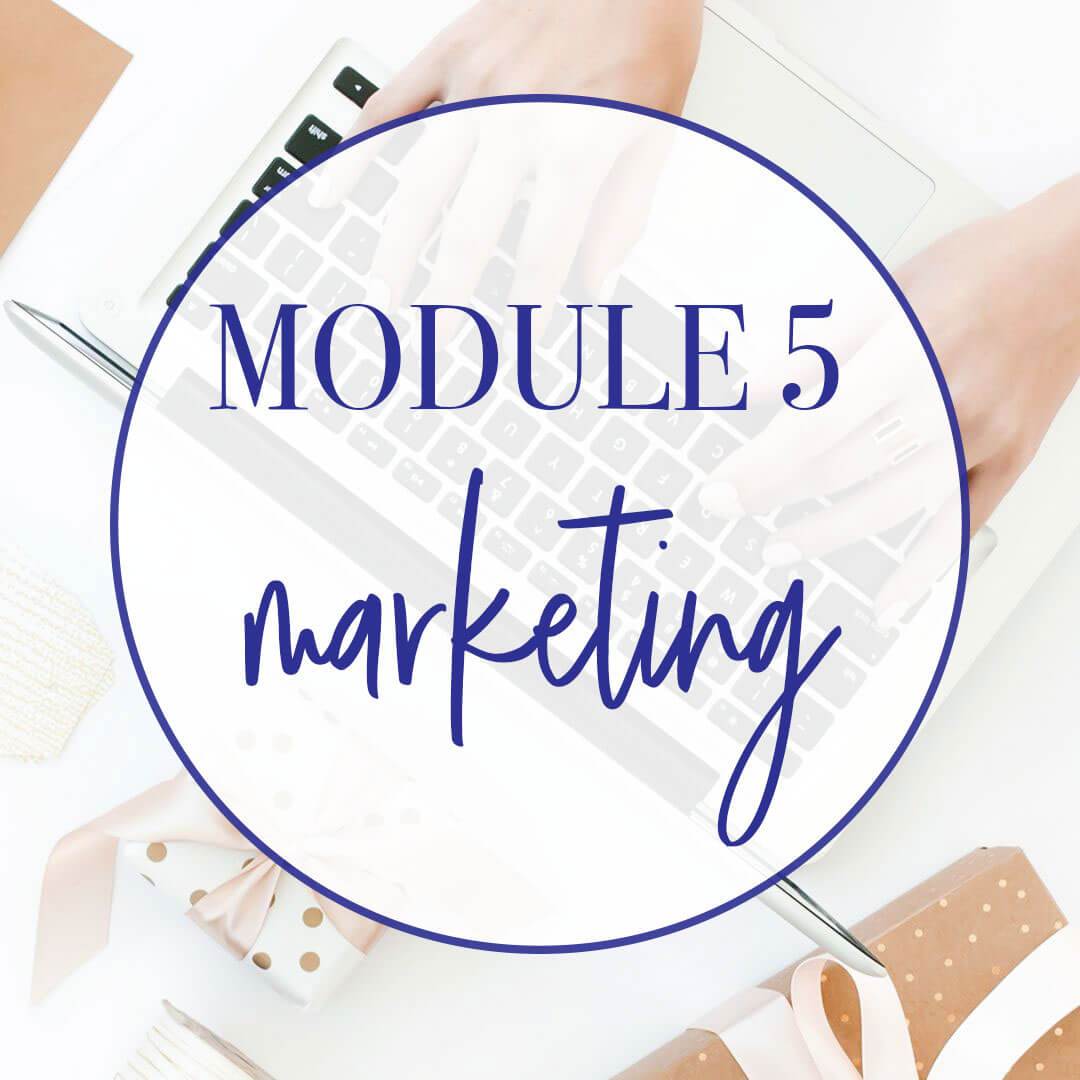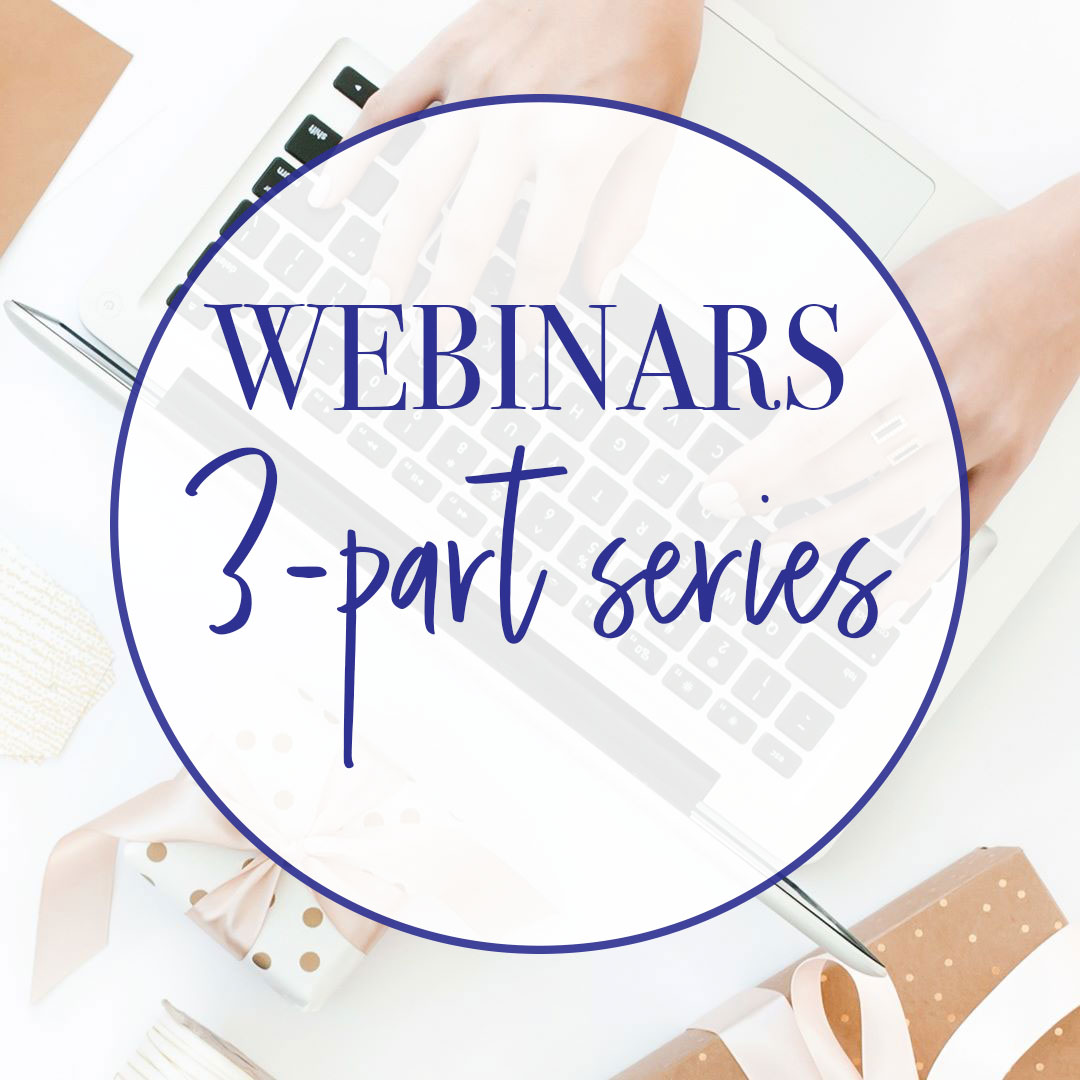 DIY vs Vendors + Suppliers
We'll go through all the pros and cons of print vs digital as well as helping you decide on Print-On-Demand vs Mass Production using an overseas vendor in China and whether to go Wholesale vs Retail. We'll review textures, foils, binding, materials and DIY machines. A guest expert will go through how to set up FBA Fulfillment By Amazon & how to work with overseas vendors on Alibaba.
Videos 2 Interviews with an Expert Amazon FBA / Alibaba Reseller
Template: Swipe File – Quote Request Email Templates for overseas vendors
Swipe File: What to send to overseas vendors
Digital Marketing Strategy
Put together a marketing plan to take advantage of sales opportunities unique to the planner industry such as selling at the Pinners Conference, PlannerCon & other craft shows, Black Friday sales, getting into major retailers, consignment options, what to do with dated planner inventory after January 1 and getting into subscription boxes. I don't hold back…you get the entire 411!
Video Webinar Replay
Slides Slide Deck
3-Part Webinar Series
Did you miss the 3-part Webinar Series I did all about Planners? No worries – you have lifetime access to the entire series, the Workbooks PLUS the Slide Decks which weren't provided ever! And now they're yours.
The Top 10 Reasons You Need To Start A Planner Business
The Top 3 Reasons Planner Businesses Fail
The Exact Blueprint to Create A Profitable Planner Business
Videos Access to all 3 webinar recordings
Workbook: 3 Workbooks
Slides 3 Slide Decks
Bonuses
Extra goodies to accelerate your rise to Planner Boss Stardom

BONUS 1
Beautiful Branding
BONUS 3
Create + Sell Stickers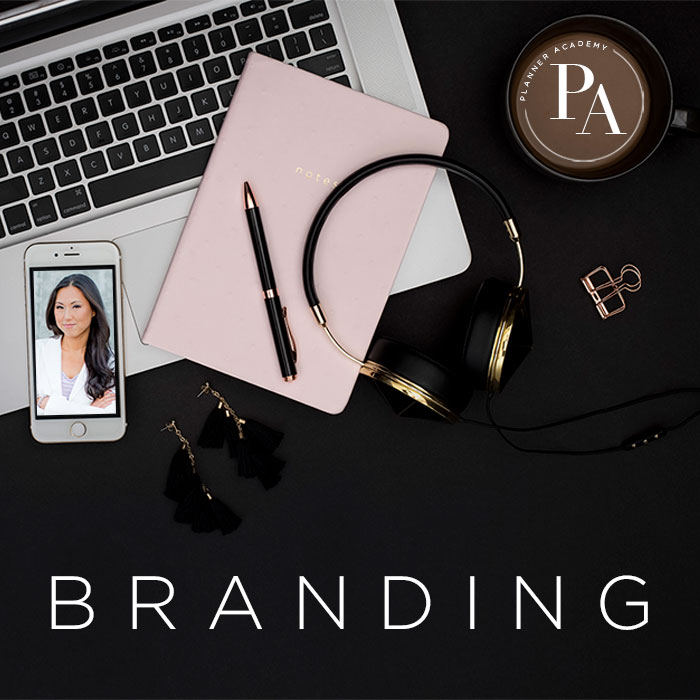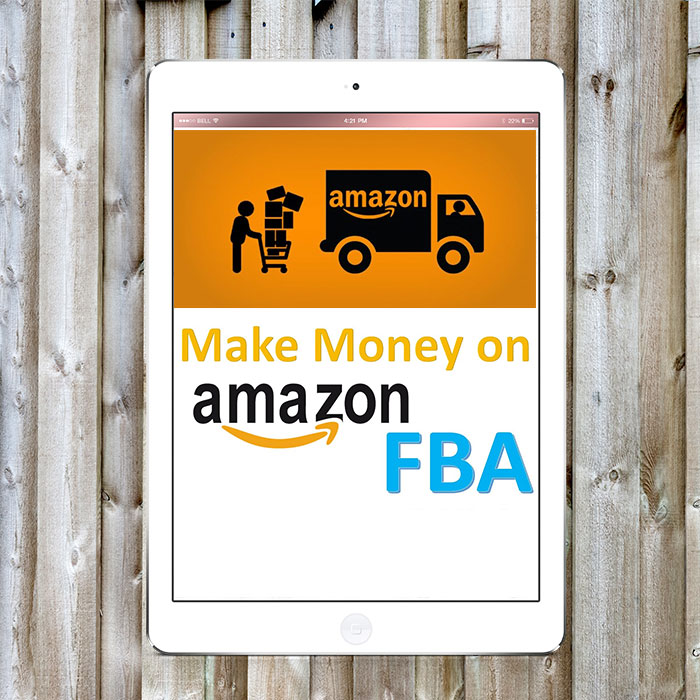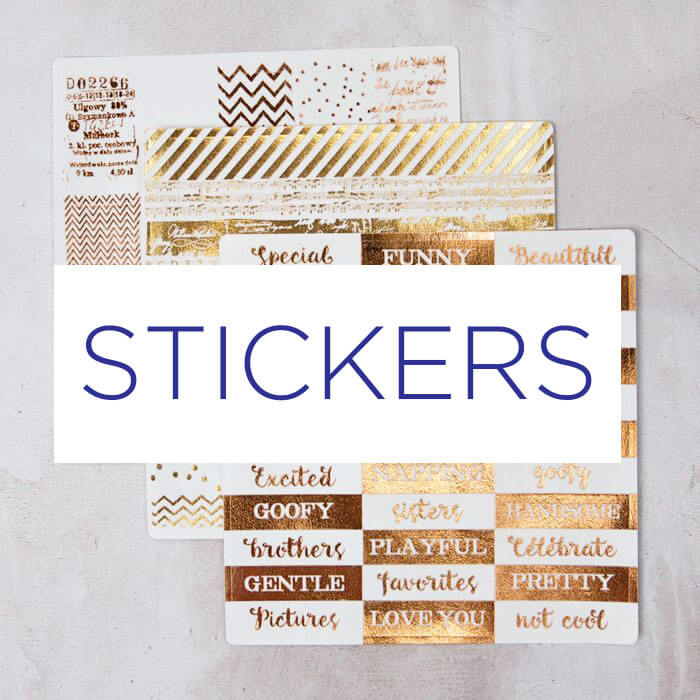 Color Palettes, Logos & more
Determine the look & feel of your entire branding package and your planner collections. This is a popular + valuable standalone course on its own that will serve as not only the foundation for determining exactly what your branding, logo design and colors should be but also provides an editable Photoshop Template for your Branding Identity + Mood Board.
Photoshop Template | Branding Identity + Mood Board & 2 Workbooks | Branding Foundings & Branding Identity
Go Pro on Amazon
Feeling overwhelmed when thinking about doing Fulfillment By Amazon FBA? Or worried about purchasing in bulk from overseas vendors in China via Alibaba? Hear from an expert Amazon seller and how she stocks her shop with Alibaba products, repackages and brands them and then sells them on Amazon. Yes, you could use this lesson to learn how to sell anything, not just planners!
Start A Sticker Shop
SOOO many of you have asked, "How do you make stickers?" "Which printer is best?" "Where to find sticker paper?" I have alllll the answers and I want to share them with you. It's super easy to make some creative + innovative stickers & start your own sticker shop. It's a great way to ease into the planner world and/or supplement your income.
Buying Guide | Best Tools + Supplies for your sticker shop
BONUS 4
Photoshop Tutorials
BONUS 5
Full 2019 Planners (Coming Soon)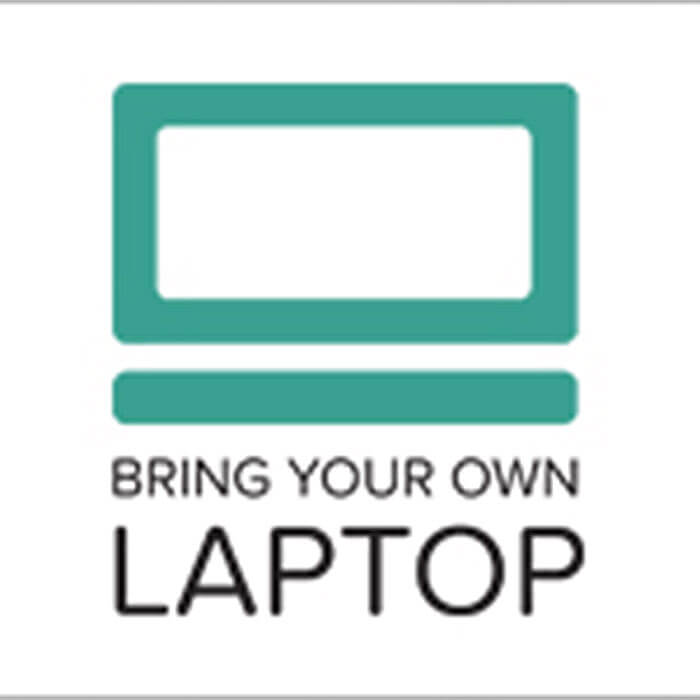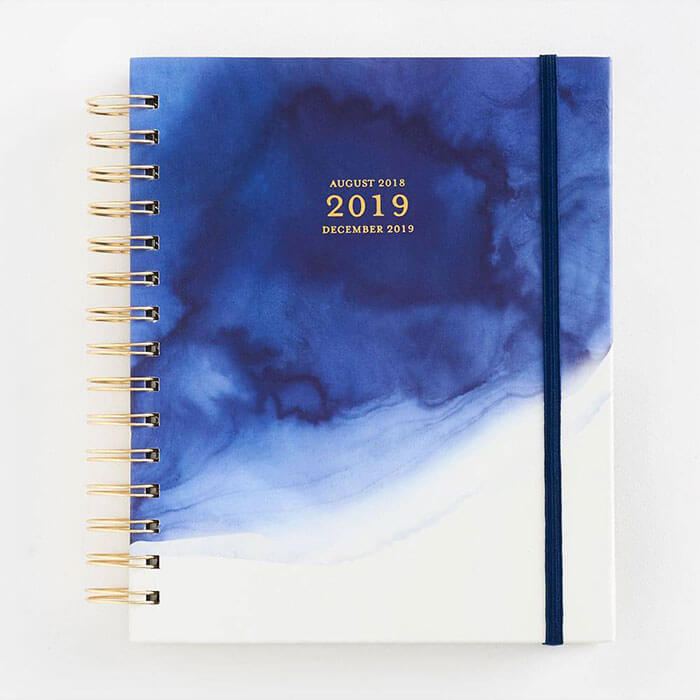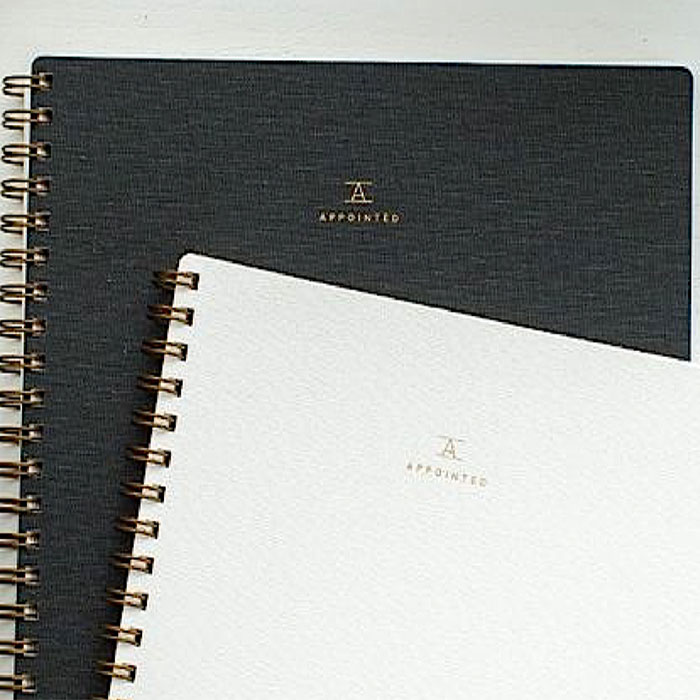 Bring Your Own Laptop
Have you met Daniel Walter Scott? If not, you're totally missing out. He's an Adobe Certified Training Instructor who has put together an amazing collection of tutorials that will teach you everything and anything you need to know about any of the Adobe tools. He's provided some Photoshop tutorials to help you edit the Branding Mood Board.
Release Date 10/1/2018
Get Ready For Next Year
I'll create 2019 for you in case you're still stuck and can't figure out how to replicate the InDesign templates you received in the course on your own. Take them, rebrand them and start selling them in your Etsy or online shop by Black Friday, aka Easy Money $$.
4 Templates | You'll receive a complete 2019 Annual, Monthly, Weekly & Daily Planner: January – December
Add Extra Pages
What is the #1 biggest complaint of all Planner users? Not enough pages to take NOTES – aka Blank Pages that either lined, dotted or have grids on them. Now you can include notes pages as a super feature of your planners.
Video 1 Tutorial
3 Templates | Dot Grid, Lined Notes and Branded Blank Pages
You get BOTH the Core Planner Academy Modules + Bonuses all past PLUS Boss School Recordings, Workbooks, Wireframes + more!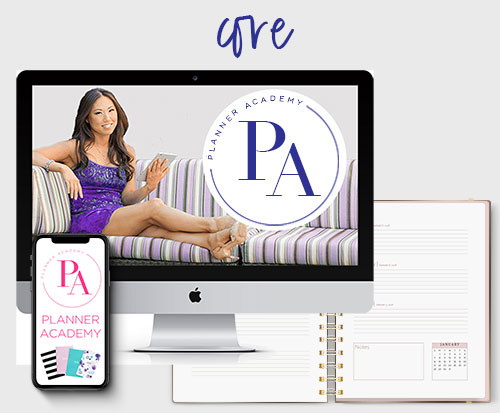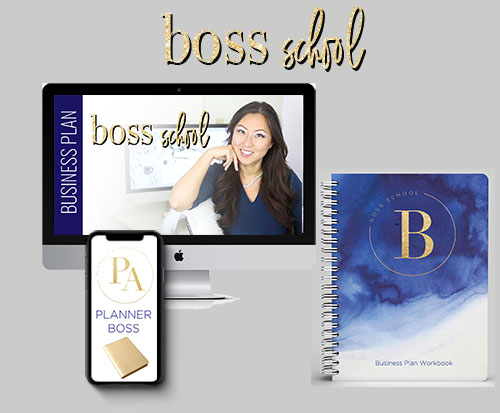 Core Modules $941 Value
15+ Hours of Video Lessons (50 Videos) + Slide Decks ($497 Value)
Business Slides Decks & Workbooks ($97 Value)
17+ InDesign Templates Yours to use + create instant planners ($347 Value)
Private Discussion Board (Priceless)
24/7 lifetime access

+ future updates + templates (Priceless)
5 BONUSES $1,836
Photoshop Template + Tutorials 

Branding Identity Kit + Mood Board + Bring Your Own Laptop Tutorials ($197 Value)

20+ Pre-Approved Vendors 

Recommendations for services, tools, manufacturers and materials ($1,000 Value)

2 Bonus Interviews

: Alibaba + FBA ($49 Value)

Complete 2019 Planners in Rose Gold Ready to sell immediately ($199 Value)  **This will be updated with 2020 Dates [available May 2019] **
Extra Tutorial & Templates:

3 InDesign Templates for Notes Pages ($97 Value)

Mini-Course 1: Beautiful Branding ($97 Value)
Mini-Course #2: How To Create + Sell Planner Stickers ($197 Value)
Total Value $2,777
  Includes everything in Core PLUS Boss School ($1,876 Value)
All Past Group Coaching CallRecordings ($1,182 Value)
Comprehensive Business Plan Workbook ($497 Value)
Comprehensive Course Workbook ($197 Value)
Anatomy of a Planner Wireframe ($197 Value)
PLUS Replays
Lifetime access to calls
Private Forum for Business Related Questions
Past Calls Included
Trademark + Copyright with Emily Baker, Online Lawyer
Planner Funnels with Jessica Stansberry
Facebook Ads with Kamila Gornia
Sales Copy with Lauren Vanessa Zink
Print On Demand with Cindy from Vervante Printing
Zero Content Books With Rachel Harrison Sund
SEO with Myrna Daramy
And MORE!
Total Value $2,777 + $1,876 = $4,653
"I'm so excited about my Etsy Shop. This is a dream come true. I've always wanted to make my own planners but never knew how or where to start. Thank you so much for this course. I couldn't have done it without you."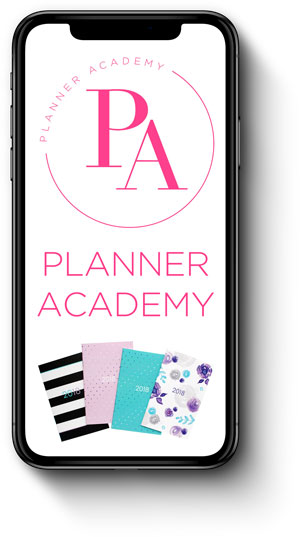 This Is a Hands-On Design Course
This is not a fluff course that tells you the what without the how to trick you into buying 1-1 coaching or design services. I walk you through screen-by-screen, click-by-click exactly what tool to select in the application, when to click it & where so you can be fully functional & operational on your own.
Here's a look at what you'll get
50+ Video Lessons Slide decks, step-by-step tutorials, masterclasses, demos and more…with additional ones being added all the time.
17+ InDesign Templates Jump start your planner business with 17 fully functional planner page templates you can start editing to use in your own planner(s).
Beautiful Branding & Logo Design Stand out with a luxury-high end logo and design with this standalone course you can apply to not only planners but any aspect of your business or to a client design.
Sticker Mini-Class Need an additional revenue source? Get access to my popular mini-class: Create & Sell Planner Stickers. It's a fun easy-to-follow class that teaches you everything you need to know to start your own sticker shop.
Notes Tutorial and Matching Templates Want to create extra pages for your planner or sell sidekick notebooks on their own? These templates are not available anywhere else but in this course.
Exclusive Access to Private Course Forum Ask me anything at anytime. Get all of your Planner design and production questions answered. Plus get access to all previous questions. Relevant topics that empower you to succeed.
24/7 Lifetime Access Never have to worry about rushing through the material before it expires & learn at your own pace. Retake lessons as often as you like. Exclusive cloud access anywhere + on any device – all lessons are mobile-friendly. Watch them on your computer, your tablet or your phone.
Access to Continual Updates Be kept current on the latest and greatest info, new templates, etc.
"I can't tell you how grateful I am that you made this course. Everything makes so much sense the way you put it together. No one else out there helps with this."
What Is Boss School
Group Mentoring | Coaching | Accountability

Boss School Includes Everything in Planner Academy Core PLUS
Group Coaching Program (18 sessions replays available)
Business Plan Workbook (70+ pages)
Comprehensive Course Workbook (25+ pages)
Past Group Coaching Program includes ($1182 Value)
Six (6) Weekly Group Coaching, Mentoring and Accountability Sessions

Course Material Review

Course Schedule To Keep You On Track
Accountability Check Ins
Technical Help With Adobe InDesign
Private Boss School Forum (Priceless)
Comprehensive Business Plan Workbook includes $497 Value)
Workshop Lecture [Lunch & Learn style]

Slide Deck from Workshop Lecture
A Business Plan specifically for Plannerpreneurs
Tailored Questions for both digital and physical planners
Seventy (70+) pages
Comprehensive Course Workbook ($197 Value)
Detailed To Do Lists
Course Checklists
InDesign Skills Checklist
Stay on track to complete this course all the way through
Have someone hold your hand through the course material
Total Value $1,876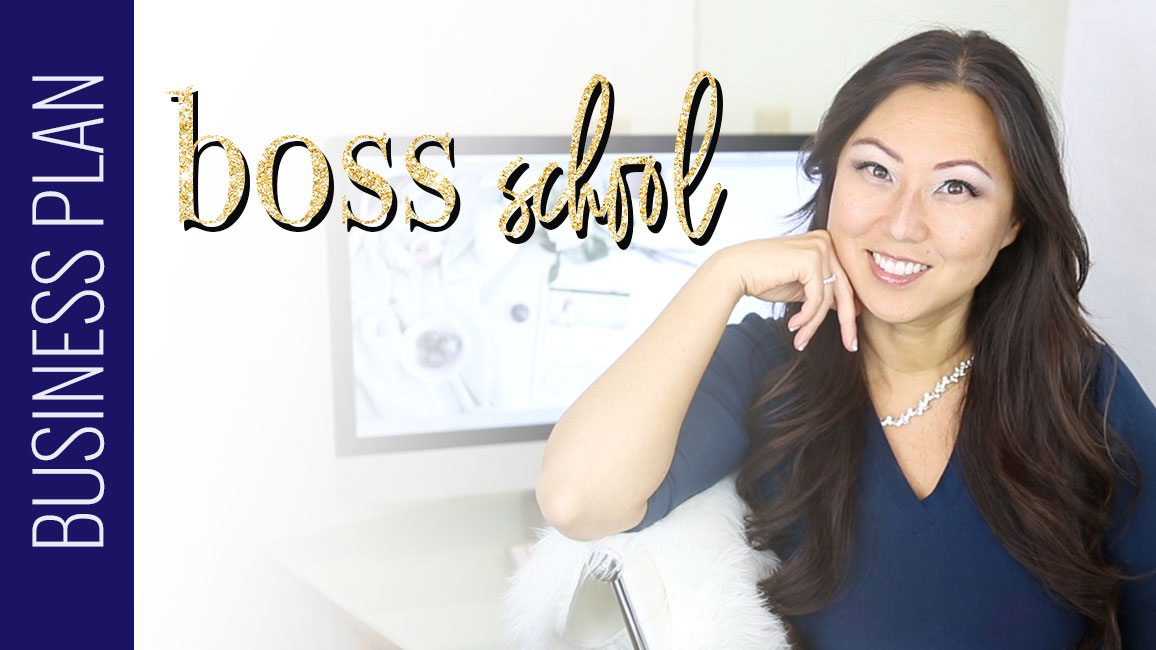 How long does the course take?
You'll have immediate lifetime access to the entire course as soon as you purchase, so you can work through all the material at your own pace. On average, it takes students about 5-6 weeks to complete all the lessons although some crank it out in a week or two. But you can definitely fast-track yourself and get your planners and planner store up selling within a couple weeks if you work on this full-time! 
Can I use Canva or Microsoft Word instead of Adobe InDesign?
You could but do you really want to? All of the design lessons in Planner Academy are taught in Adobe InDesign because I want you to be able to create beautiful planner layouts that make people say WOW & I can help you do that! We're going to create upscale, high-end luxury planners worthy of celebrity clientele. Let everyone else use Word and Canva – you're moving onto something better!
How much is Adobe InDesign?
It's $20.99/month for InDesign alone or you can purchase the entire Creative Cloud Bundle for $52.99/month and also have access to Adobe programs like Photoshop, Illustrator, Premiere ad more. Or you can sign up for a free 30-day trial here which I would suggest activating when you're ready to start Module Two: Design. I'll walk you through exactly how to sign up for a free trial. All Adobe software subscriptions are month-to-month so you can unsubscribe whenever you want and re-subscribe as needed.
Can I hire someone to make a planner for me?
Yes! I have a list of designers that I can recommend that are able to create planners for you to sell. (READ: You won't have to touch InDesign!)
Do you share all of your vendor names & contact information for printing?
Heck yah! Full transparency. My friends are your friends.
What if I'm already a designer – will I get anything out of this course?
Absolutely! I'm a designer but I can't create my own fonts, design comic books, freehand draw, etc. The design world is so huge and every new skill adds to your dossier of projects and creates more money in your pockets. You'll learn the specifics of not only creating planners, but which coil binding works best, where to get them bound, which overseas vendors work best for mass production, how to set up drop shipping and so much more. Your clients won't be able to live without you and will rave about you to new prospective clients.
Can I use these planner templates in my own planners?
For sure, that's what the planner templates are there for. But they must be sold as PDFs or in physical format. The only thing that you cannot do is sell or share them as InDesign files to clients, customers or on design platforms like Creative Market. The purpose of the InDesign templates are to help you to learn, edit faster and start selling your own planners right away.
What is the schedule for Boss School?
Boss School Weekly Group Coaching Sessions were all recorded so you can access the webinar replays anytime.
Call #1 | Business Plan Workshop
Call #2 | Planner Academy 201 Recap
Call #3 |Planner Academy 301 Recap
Call #4 |Planner Academy 401 Recap
Call #5 |Planner Academy 501 Recap
Call #6 |Planner Academy 601 Recap
Which planner templates are included?
The 17+ InDesign Planner Templates include everything you need to create an entire planner or Notebook
Annual layout

Monthly layout

Weekly layout (2)

Daily layout

Notes pages

Grocery Shopping List

Goal Setting Worksheet

Front Cover

Back Cover

Welcome layout

How to print instructions

Advertisement layout

Notes Pages
Dot Grid Matrix Pages for Bullet Journals
Graph Paper for Bullet Journals
All templates are provided in standard 8.5 x 11" size but I include a lesson on how to easily re-size these to A4, half-size, mini, pocket or any other size you desire.
Please note: You also get branding guide templates, mood boards and predesigned logo examples in the Beautiful Branding bonus module.
Are these the same templates that I already purchased in your Shop or the Etsy Kickstarter?
Not a chance! These templates are exclusive to Planner Academy and are not available for sale anywhere else. You must be enrolled as a student in Planner Academy to get them.
What if I hate it – can I get a refund?
No. You can't love the course without getting instant access to all of the modules, all of the video lessons, the slide decks, the templates, the checklists, the workbooks and the bonuses so for that reason, I don't have payment plans and I'm not able to offer refunds due to the digital nature of the course. I want to share everything with you right away, right now.
Do you love planners + love the idea of creating your own, whether it's for personal or commercial use? Then you won't hate this course. Seriously – this course rocks! It speaks your language – it's all about planners, design layouts, printing, production, opening up a kicka$% Etsy shop to sell them in & more. I can't even image why you'd be unhappy for even a second. If there's something missing from this course, you can guarantee that I'm in the process of adding it.
What happens after I purchase?
You'll promptly receive an email where you can access all video lessons + templates and get started right away!

The downloads you receive will include 17+ InDesign Templates, 3 Workbooks, 6+ Slide Decks from the lectures + a (bonus!) Photoshop template for the Branding Identity Kit + Mood Board

You will get instant access to all Bonus Materials except where noted on future ETA dates

You will be find an Orientation video + instructions on how to navigate the course as soon as you log in.

You'll also be automatically added to the private forum group to ask any questions

If you signed up for Boss School, you'll see a separate course within your bundle for all group coaching calls and Boss School Workbooks and materials
"I was really worried about having to use InDesign but your tutorials were so easy to follow. Thanks for making this so painless. I sold my first planner today! I can't believe I sell planners."

Hello, there – I'm Lisa, the only self-declared Planner Designer in the world and the #Girlboss behind Pretty Fabulous Designs, where I teach creatives how to create & sell beautiful digital downloads using Adobe InDesign. I'm 100% self-taught so don't look for some days of yore story about how I've been designing with crayolas since I was 5 because I haven't. I have an MBA + over a decade in Corporate America as an HR Executive but discovered I love creating, crafting and coaching more.
I live in San Diego, love brunch dates, Afternoon Tea outings and I have a serious ice cream addiction. I'm also a bestselling romance author.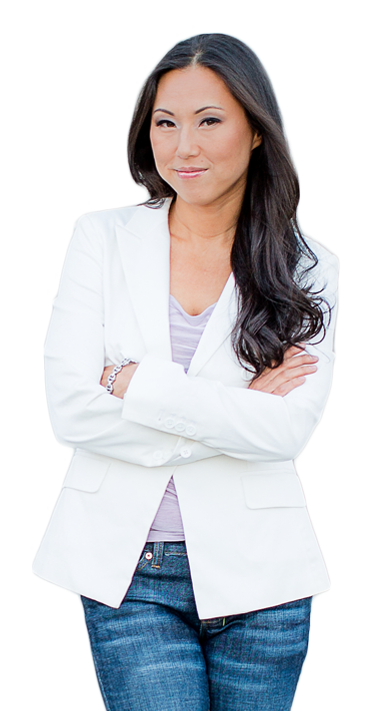 Sample Lesson
Full tutorial on how to create a weekly 2-page layout using InDesign
Like all my tutorials, this one only shows you what you need to know in Adobe InDesign and nothing more.
Let's share the love
For each new student that signs up, I'm donating $25 to ASPCA (American Society for the Prevention of Cruelty to Animals) that aims to put a stop to animal cruelty and save lives. By investing in the Planner Academy, you're not only investing in your future but also helping to rescue & provide veterinary care for countless animals in need.
Who Is This For
Anyone who wants to create Passive Income so they can get off the paycheck to paycheck hamster wheel
Anyone who knows success takes dedication and hard work and is willing to put in the time to achieve it
Anyone who cannot bear the idea of going one more day without going after their dreams
Anyone who knows they are meant for bigger and better and is ready to go after it
Anyone who wants to freedom to make their own hours
Anyone who wants to put themselves in the CEO chair and call themselves The Boss
Anyone who wants to be able to afford to give themselves and their family more in life
Bloggers who want to monetize their site – learn how to profit from digital downloads
Stay-At-Home Moms who want to build wealth by opening their own business
Coaches who want to WOW their clients with beautiful planners, journals and notebook
Graphic Designers who want to up level their skillset
Virtual Assistants who want to increase their profitability
Course Creators  who want to create an additional revenue stream
Event Planners who want to deliver an amazing experience to their clients
Conference Hosts who want to provide that special WOW-factor to their attendees
Mastermind Retreat Facilitators who want to bring their A-game through amazing bonuses
Teachers who want to dazzle their their students with academic planners
Homeschool Moms who want to organize their learning curriculum
Those with a day job looking to create a side-hustle
Typography lovers looking to showcase their favorite fonts in a beautiful planner
Anyone who can't find their dream planner and wants to create their own
The possibilities are endless – the only person holding you back is you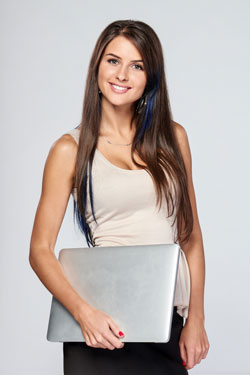 Who Is This

NOT

For
Those who have no motivation or desire to try something new
Those who lack the go-getter mentality
Those who complain and blame everything on someone else
Those who have a negative attitude about everything and feel like the world owes them something
Those who are entitled and too lazy to do something to change their current circumstances
Those who want to wait until five years from now and regret not putting themselves on the path to success
Those who want to keep doing things like they've always done them
Those who do not want to innovate nor change
Those who are okay with the status quo
Those who are happy being complacent and not trying
Those who can't be bothered to improve themselves, their business or their lives
Those who do not want to put in any more effort into their future
Those okay with mediocre planners created in Canva or Excel
Those who are okay with ugly branding and designs*
*We're going to create upscale, high-end luxury planners worthy of celebrity clientele. If you could make our planner designs in Word or Excel, then we're not doing our job right.
My only hesitation with buying this course was having to use InDesign. I'd tried it before and was completely overwhelmed. I almost didn't sign up for this course because of it. But I liked that it had lessons focused only on how to create my planner layouts and nothing more. Lisa's lessons were great. Helpful, understandable and easy to follow along. The videos were KEY! I could pause, rewind and start over as much as I needed. I've already made ten sales in my Etsy Shop and it has only been open one week. I love the sound of the ka-ching my phone makes to alert me that there is a new sale. It's the best sound in the world. I'd never be able to do that without the Planner Academy.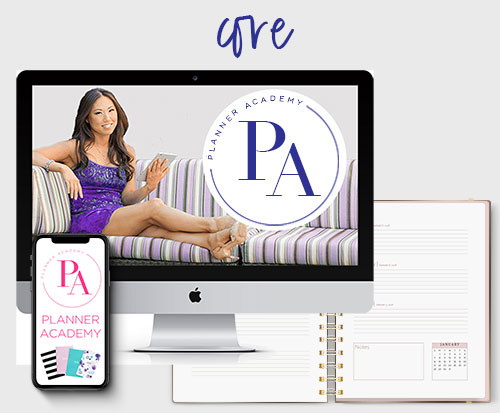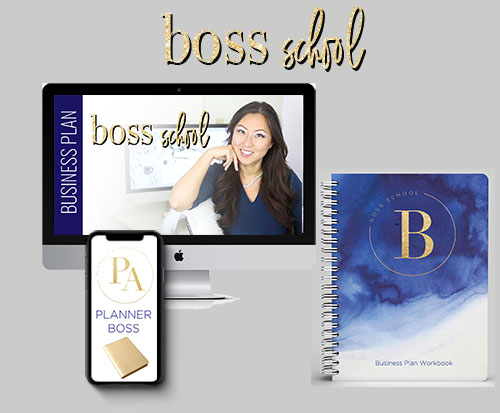 GET INSTANT ACCESS TO BOTH
What happens after I purchase?
What happens after I purchase?

You'll promptly receive an email where you can access all video lessons + templates and get started right away!

The downloads you receive will include 17+ InDesign Templates, 6+ Slide Decks from the lectures + a (bonus!) Photoshop template for the Branding Identity Kit + Mood Board

You will get instant access to all Bonus Materials except where noted [see below]

You will see an Orientation video + instructions on how to navigate the course as soon as you log in

You'll also be automatically added to the private forum group to ask any questions

If you signed up for Boss School, you'll also get instant access to register for all six (6) live Group Coaching & Mentoring sessions.

When will the other courses be available?

You'll get immediate access to everything which includes: Branding 101, Noteworthy Notebooks, Digital Planner Workshop, Planner Academy Core  Modules + Bonuses and Boss School.