The dates in this video obviously applied to the Fall 2018 enrollment. Your dates that material will be released are dependent upon when you make your 1st payment and then material is released every 30 days after that. 
For example, if you sign up for Planner Academy on the day it opens this fall: September 1
On Sept 1 | Access to Branding 101, Planner Academy 201 Design + All Boss School Material
On Oct 1 | Access to Planner Academy 301: Design + 401: Print + Production
On Nov 1 | Access to 501 Marketing + 601 Business Webinars + Bonus Material + Extras
account Planner Academy + Boss School Payment Plan
Terms & Conditions
Planner Academy Core and Boss School + Planner Academy PAYMENT PLAN TERMS & CONDITIONS: You will not receive immediate access to all 6 modules, resources, system tutorials, and bonus materials. You will receive "sections" of the program at a time. See below for the content release schedule:
For Planner Academy CORE: You will receive access to the first two modules immediately upon your first enrollment payment of $179 for Planner Academy Core and $367 for Boss School + Planner Academy, respectively, as well as the private forum discussion group.
Branding 101
201: Design
Private Discussion Forum
ALL Boss School Materials – if you are enrolled in Boss School
Once the second payment has been paid, you will receive access to Modules 301 & 401
301 Design
401 Print + Production
Once the third and final payment is submitted, you will receive access to Modules 501 & 601, as well as the bonus materials.
501 Marketing
601 Business Webinars
ALL Bonus Material [6]
EXTRAS
Auto-payments
Your future payments will be automatically charged to the original payment form [It will be your credit card. Paypal subscription payments are not available at this time] you first set up when you enrolled with. Should you cancel your charge not go through successfully, the system will automatically attempt to make 2-3 more attempts before turning off your access to the course.
How To Update Your Billing Information
You can easily manage your billing directly from the Billing tab of your student account page and change your credit card or Paypal account on file instantly. Detailed instructions with screenshots are provided within the course, inside the Welcome section once you enroll.
Early Payment for Instant Access
If you need access to all the materials right away or at anytime prior to the above content release schedule, please message me at lisa@prettyfabulousdesigns.com and I will send you an invoice for the difference between what you have already paid and the remaining balance. Once your payment is processed, you'll receive instant access to all materials, including bonuses without delay.
Failure To Make Future Payments
You must successfully make monthly payments in a timely manner, as agreed upon. There is no penalty for paying in advance or paying in full early in order to obtain instant access to all materials ahead of time. However, failure to make future payments upon the due date (payments are auto-charged every 30 days after initial enrollment date) will result in loss of access to the entire program as well as your Pretty Fabulous Designs student account access should you default on your payment plan. This is not an opportunity for you to purchase the course in chunks based on when you enrolled. You are agreeing to complete all future payments through to the end on the monthly schedule.  
Refund Policy
Once payment is submitted for the program, it is non-refundable. Failure to provide future payments does not entitle you to request a refund for previous material of any kind from the Pretty Fabulous Designs shop – you will no longer have account access due to non-payment. By submitting your first payment, you agree to these aforementioned terms and conditions.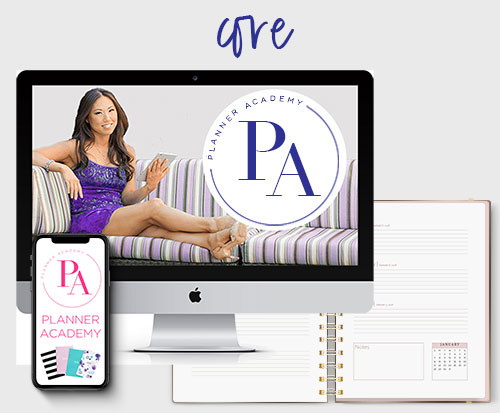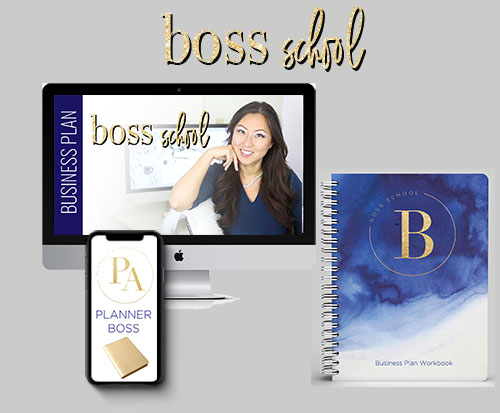 What happens after I purchase?
What happens after I purchase?

You'll promptly receive an email where you can access the course and get started right away!

You will get instant access to

Branding 101
201: Design
Private Discussion Forum
ALL Boss School Materials – if you are enrolled in Boss School

You will see an Orientation video + instructions on how to navigate the course as soon as you log in

You'll also be automatically added to the private forum group to ask any questions

If you signed up for Boss School, you'll also get instant access to register for all six (6) live Group Coaching & Mentoring sessions.

2. When will I be able to access the remaining material?

Once the second payment has been paid, you will receive access to Modules 301 & 401

301 Design
401 Print + Production

Once the third and final payment is submitted, you will receive access to Modules 501 & 601, as well as the bonus materials.

501 Marketing
601 Business Webinars
ALL Bonus Material [6]